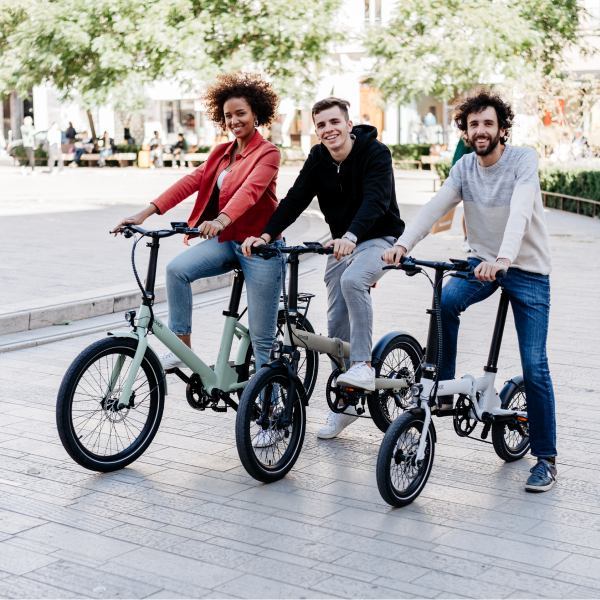 Eovolt bikes: folding, electric, and super practical 🚲⚡️
At Eovolt, we believe that the folding bike is THE best answer for those who want to be able to get around easily in all circumstances.
This is why we have developed 3 models of bikes to take with you everywhere.
The Morning

This is our iconic, the must-have for commuting, mounted on 16-inch wheels, it is ideal for the city and the combination of modes of transport.

The Afternoon

A great compromise between city and leisure bike thanks to its 20 inch wheels and its comfort on long journeys.

The Evening

It looks like a classic electric bike... but it's more practical. Its folding system allows those who are short of space to easily store it in a safe place.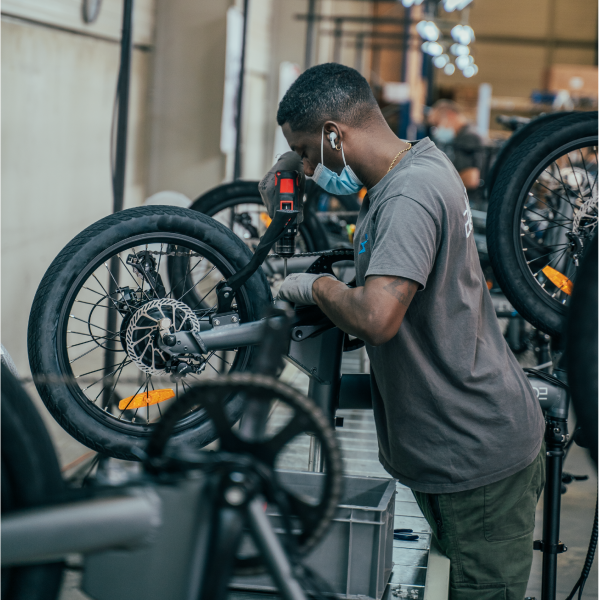 French expertise, quality and our own after-sales service 🇫🇷
At Eovolt, we have 100% control over our production line: design, assembly and after-sales service are all in the same place, our factory.
Now based in Genas in the Lyon region, our 2500m2 workshop and our team of 35 people enable us to assemble between 120 and 130 bicycles every day (and manually!).
Our after-sales service, located at the heart of our workshop, responds to all situations. We analyse the problem and, depending on the need, we help you or send you a part. All this in less than 48 hours!
I become a reseller
Want to join the adventure? Great! Fill in your details and our regional sales person will call you back very soon 🙂 Thank you!